Advertising with Dean Radio is one of the most cost effective ways of getting your business heard.
Don't worry if you thought Radio adverting was expensive and complicated, we can take you through the whole process, your only 5 steps away from a fully produced professional advert being on the air!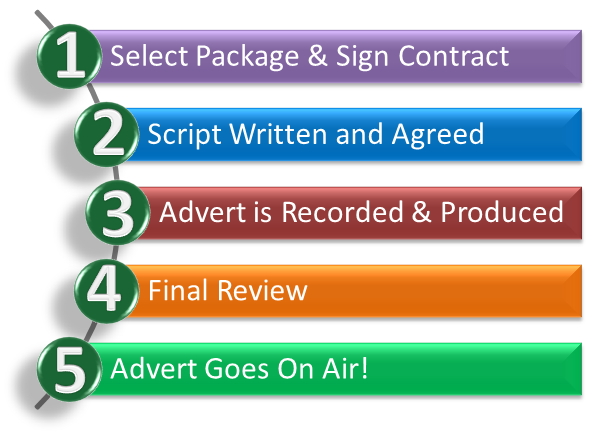 With prices starting from under £50+vat per month, radio and online offerings, with a potential reach of 200,000 people it may be just the exposure your business needs.
Contact Sales to find out how we can help you or Signup for more information.